Gold Coast Trades College is proud to partner with T.E.A.M Training for the purpose of delivering accredited plant operations training. This Third Party Arrangement is registered with the National Regulator (ASQA) and complies with the current requirements for Third Party Arrangements.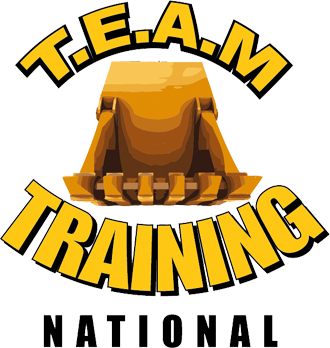 Theory and practical based training
Courses delivered by T.E.A.M Training:
The above nationally recognised training is being offered by the RTO 31175 – People Performance Solutions Pty Ltd trading as Gold Coast Trades College. TEAM training is delivering this training on behalf of and as an agent for Gold Coast Trades College. Your Statement of Attainment will be issued to you by Gold Coast Trades College who is responsible for the quality and compliance of the training delivered by TEAM Training.
Tweed Excavation and Mines Training
T.E.A.M Training provide Training for Excavator, Roller, Dozer, Skid steer and Haul Truck on the Tweed coast and The Northern Rivers area. Their Tweed heads site services the Gold Coast area. The courses are conducted in a range of mobile, simulated workplace environments that seek to replicate the working conditions students will encounter when they begin employment. The training focuses on understanding safety processes and procedures, communication and intensive development of practical operating skills development using a range of plant and equipment.
TEAM training director Jeff Green has been involved in the civil construction and mining industry for 30 years as an operator, supervisor, contractor and consultant. Jeff has successfully trained hundreds of plant operators, quarry staff and civil construction crews.